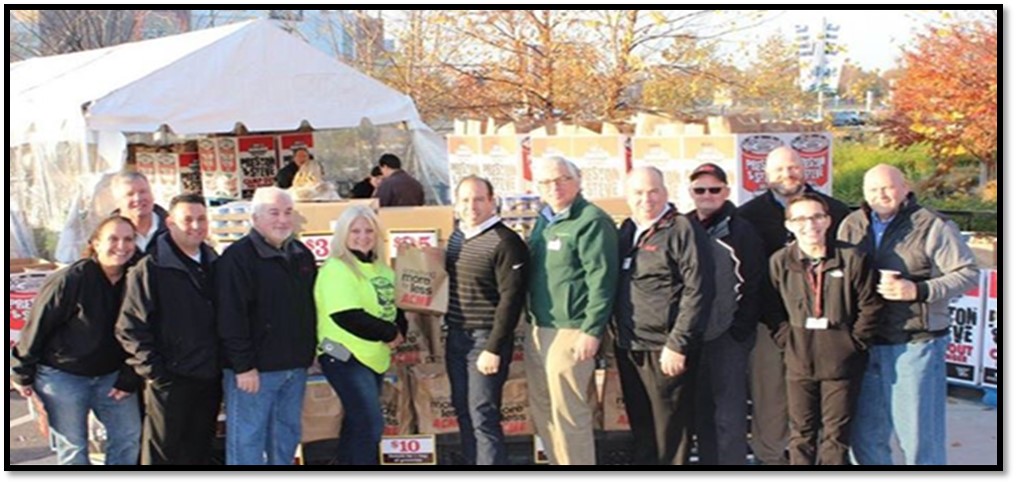 ACME Donates 393,993 Pounds to Area Food Banks During WMMR's Camp Out for Hunger
ACME once again participated in the WMMR Camp Out for Hunger, the largest single location food drive in the country, from Oct. 28 through Dec. 2. Through the generosity of customers and associates, ACME announced live on WMMR's Preston and Steve Morning Show on Nov. 28 that 364,000 pounds of food was donated to the Feeding America Food Banks in their marketing area, which included Philabundance, Food Bank of Delaware, and the Food Bank of South Jersey among others.
The 364,000 pounds was raised during the pre-Camp Out in-store food drives from Oct. 28 to Nov. 24. In addition, ACME staffed a full service tent at the collection site during Camp Out week, where attendees were able to purchase healthy food items, resulting in an additional 29,993 pounds of food which was donated directly to Philabundance.